We are looking for an experienced and passionate Software Support / Tester
Technogarden er et av Norges ledende konsulent- og rekrutteringsselskap rettet mot IKT og teknisk sektor. Vi er representert med 15 kontorer i Norge og Sverige og har rundt 450 medarbeidere, primært ingeniører, IT konsulenter og prosjektadministrativt personell. Våre medarbeidere jobber hovedsakelig i prosjektposisjoner ute hos våre kunder. En ansettelse hos oss gir deg tilgang til et stort nettverk og mange interessante prosjekter. Våre kunder – både innen rekruttering og konsulentutleie – spenner fra store, internasjonale konsern til små og mellomstore bedrifter og virksomheter innen offentlig sektor. Technogarden er et heleid datterselskap av Norconsult AS – Norges største rådgivende ingeniørselskap. 
Do you want to help us do the "impossible"?
Our client take pride in achieving what usually regarded as impossible. They want to turn the needle a little, every day, on their quest to transform the energy industry by exploiting the unlimited opportunities offered by the digital revolution.
By creating an integrated environment with collaborative planning, advanced control systems and automated conveyance, they will greatly increase efficiency and reliability and offer truly automated wireline and coiled-tubing operations.
Looking forward, the company's ultimate drive is to close the loop between smart applications and automation of processes and equipment.
Will you take part in transforming well intervention and completion operations with innovative Software and Products?
Will you be a part of a team of dedicated software- and control system engineers and mechanics? Together you will share extensive domain knowledge from the energy industry.
Working tasks:
• 1st line of support – Customer facing
• Resolve cases and support Lead Software Support
• Support clients to answer queries, locate information and review technical requirements
• Record customer change requests and technical requirements
• Support new personnel in software, programs, and operational instructions
• Collaborate closely with sales and development departments
• Detect and track software defects and inconsistencies.
• Identification of UI and UX problems
• Report bugs and errors to development teams
• Operate and maintain customer and test networks
• Document and troubleshoot errors
• Support newly released software
Qualifications:
• BS/MS degree in Computer Science, IT, or a related field.
• Fluent in English both verbal and written communication skills.
• Experience with Microsoft SQL Server and Azure preferred
• Experience with Customer service
• Familiarity with Agile development
We offer:
• The opportunity to develop your skills and participate in new product development
• The opportunity to work in an ambitious, innovative, fast paced, and fast-growing company
• Work with different customers and team members around the world
Please contact recruiter Kristin Gabrielsen ph. 47 41 70 31 for further questions or apply directly and we will contact you.
Send søknad
Kontakt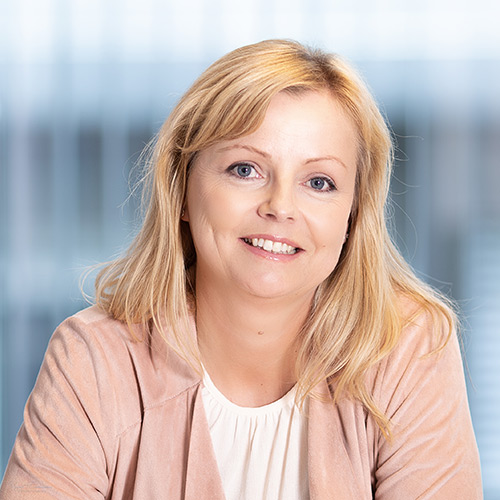 Kristin Gabrielsen
Telefon: +47 474 17 031
E-post: kristin.gabrielsen@technogarden.no
LinkedIn